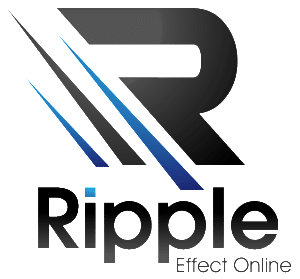 Avatar Whitsundays - Ripple Effect Online
Experienced Tour Specialists Run By Whitsunday Locals
Avatar Whitsundays the other side of your screen
Avatarwhitsundays.com.au is owned and operated by Nathan Johnston and Natalie Trotter, Owners of Ripple Effect Online. We are a web design and travel business located in Jubilee Pocket Whitsundays Queensland Australia.The goal of this website was to bring the Whitsundays most popular backpacker sailing tour to you with local discounted prices.
Nathan moved to the Whitsundays in 2002 and has an extensive portfolio in travel and boat companies in the Whitsundays. Starting as a provisions officer for a fleet of 9 vessels in 2002 he quickly moved to operations manager in 2004. In 2006 Nathan and Natalie invested in a travel agency in the main st of Airlie Beach and successfully turned it into a leading travel and internet store. In 2010 they sold the business and Nathan took the leap into Whitsundays marketing and joined Ozsail as Sales and Marketing Manager. Here Nathan applied his skills to making sure boats Avatar, Mandrake and Spank Me ran full and became travel icons in the sailing industry around the Whitsundays
Natalie moved to the Whitsundays in 1998 and started working at a hostel reception and travel desk, She moved on to reservations manager at the largest owner-operated fleet in the Whitsundays Tallarook Sail and Dive, Natalie was in charge of up to 350 people week travelling on Whitsundays overnight tours. Next Natalie and Nathan had their own Travel Agency in Airlie Beach. Natalie was luckily enough to next work on Maxi Ragamuffin, a famous ex racing yacht that sailed on day tours to Whitehaven Beach and Blue Pearl Bay. Natalie made the best of her time out of the workplace whilst starting a family and developed her skills in photoshop where she freelances out to this day
Both Nathan and Natalie have a genuine love for travel, web design and graphic design. Ripple Effect Online was born in 2015 when Nathan took his hobby of web deign and combined it with his experience in travel marketing. Ripple Effect Online operates out of a home office and has developed into a mobile business, The chat app on this very website is on both their iPhones and if they are not designing you will see them answering chats on their phones across their multiple websites.
Into the future, Both Natalie and Nathan will be increasing their website presence around the Whitsundays and giving both businesses and travellers the opportunity to benefit from their discounted prices across their web design and travel business